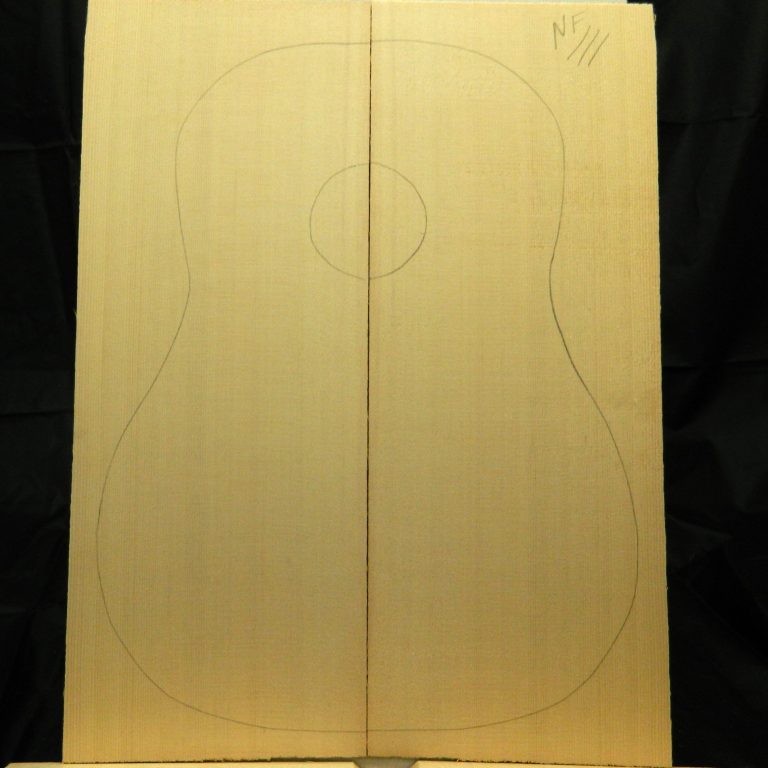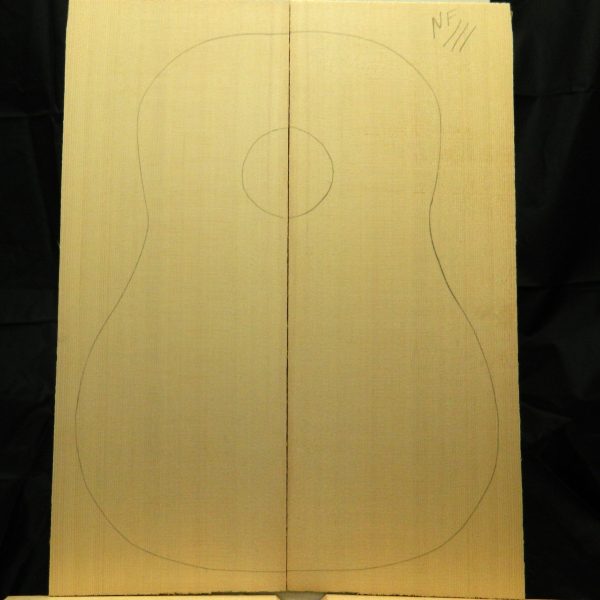 AAA Non-Figured Double Top Sitka Spruce Dread Guitar
$38.00
Discount per Quantity
Quantity
3-11
12-25
26-52
53-105
106-500
501+
Price

$

35.72

$

34.20

$

30.40

$

28.50

$

27.36

$

25.84
Description
AAA Non-Figured Double Top Dreadnought Guitar.
Dreadnaught –  Most 2 pc bookset boards are cut  8.5+" x 23 but may or not pattern all of the width and length. These tops will pattern [per half]  Lower bout 8",  waist 5.25 , upper bout 5.75" x 19.75-20" inches long which is the range of the 4 dreadnought gtr patterns we have to go by. If your measurements crowd these dimensions, it would be wise to let us know what your doing in the comments box of the order, during checkout; or best,  contact us before ordering.
These tops are produced with the finest tonewood fiber in the world. Procured from salvage sourced old-growth Sitka Spruce.
Questions and answers from our customers.
Answered by the admin

These double top sets are much thinner than our standard acoustic guitar top sets. These are best suited for the douple top acoustic soundboard, that is a laminate consisting of 2 thin guitar sets and a honey comb material, sold by other luthier supply houses. These book sets are only the money/show face of the double top.. low grade appearance boards are used for the inner bookset, but not included with this product.  One can save some money, work and time when building double top soundboards, by purchasing this product for the top of the soundboard.